You And Your Team Should Not Be Left Behind.
Feeling left behind when it comes to video marketing ?
Don't have budget to outsource videos over and over ?
Audience not engaging with your social content ?
Not sure what videos will have the most impact ?
Not confident in producing your own videos ?
Feel like video is expensive and complicated ?
Don't know the potential of your phone?
Don't have in-house video skills ?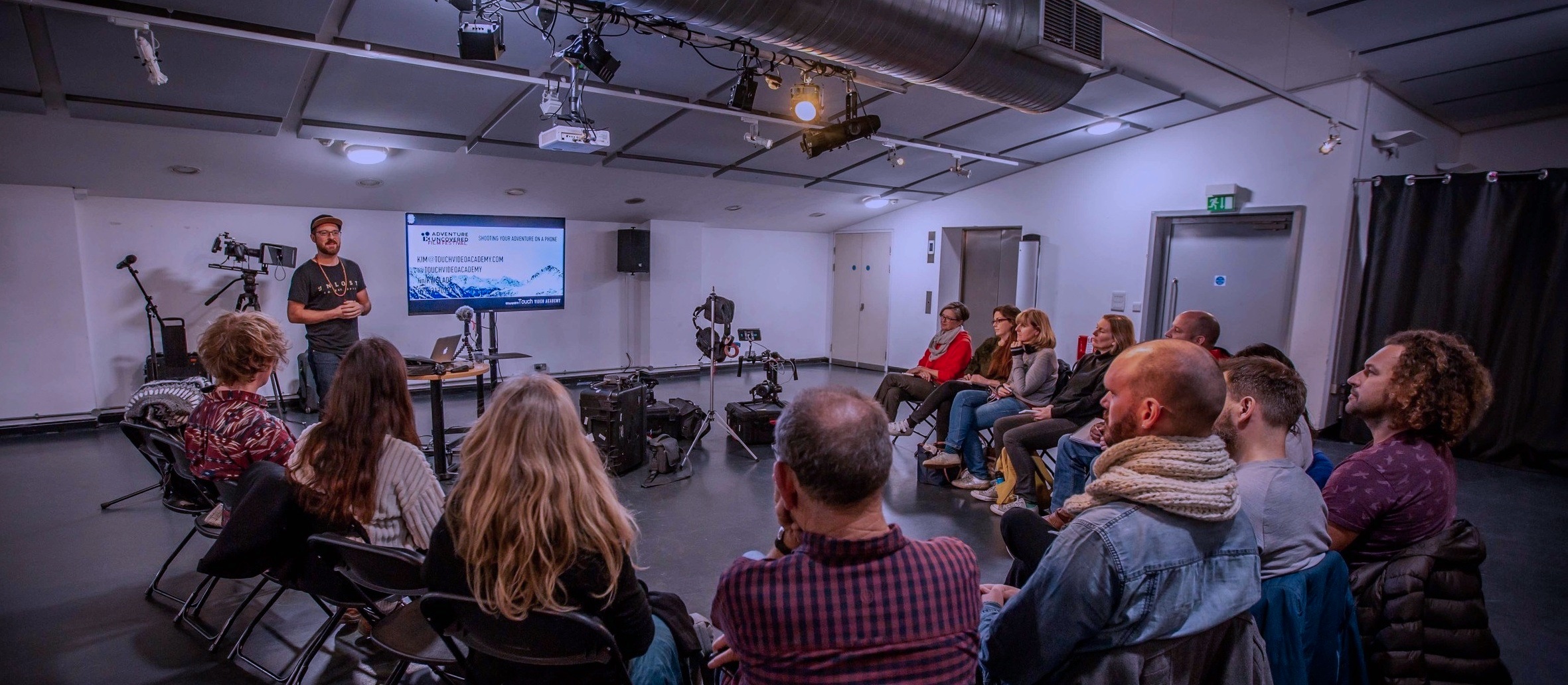 Your Team Can Be A Content Machine
Our step-by-step smartphone video training will make it easy for you.
Our Workshops Work.
These are just a few examples of the 100's of videos people have made during our workshops…
Who We Help.
Video is absolutely crucial for marketing and communications. So no matter the industry, or size of business, we can help.
📢 Marketing Agencies
🌍 Large Organisations
👟 Brands
❤️ Charities
Video Production Is Changing.
💰
Video Production No Longer Needs To Be Expensive…
Save thousands on outsourcing video production - Our process will teach you how to create videos in-house for free, over and over again.

Minimal equipment needed - We teach you how to maximise the latest technology in your pockets and make pro looking videos with your phones.
⏰
Video Does Not Have To Be Complicated And Time Consuming…
Engage with the right people through video - We help you identify the type of videos your audience wants to see, then teach you how to make them.

Make videos fast - Our step-by-step process for planning, shooting and editing will have you making simple videos that make a massive impact, all in the palm of your hand, in a matter of minutes.
💪
Anyone Can Gain The Skills and Confidence To Create Quality Video…
First videos made after just one workshop- The creative constraints of using simplified tools and the techniques we teach means that you and your team can level-up and make videos after just one workshop.

Accessible to all - We teach complete beginners and self confessed technophobes by designing our courses to be simple, gradual and confidence building.